PC Gamer's Choice Gifts
I turned to my in-home, 16-year-old, hardcore gamer for his gift recommendations for the PC gamer's on your gift list this year. Joseph is a PC gamer, so all these choices reflect that. If you are looking for Xbox One or PS4 games, you'll need to look elsewhere for those recommendations.
Joseph's first recommendation is to buy your gamer Steam Gift Cards valuing about $75 USD. This should allow them to purchase one large game title and one Indie game, which are usually priced much lower. You can pick up Steam Gift Cards at gamer and electronics store and you can also fund your gamer's Steam Wallet directly online. Visit SteamPowered.com for more info and links.
Joe's choice for his Top 3 Paid game titles are:
Experience true combat gameplay in a massive military sandbox. Deploying a wide variety of single- and multiplayer content, over 20 vehicles and 40 weapons, and limitless opportunities for content creation, the PC's premier military game series is back. Authentic, diverse, open - Arma 3 sends you to war.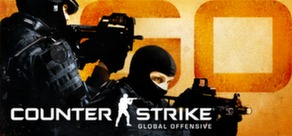 Counterstrike: Global Offensive
Counter-Strike: Global Offensive (CS: GO) will expand upon the team-based action gameplay that it pioneered when it was launched 12 years ago. CS: GO features new maps, characters, and weapons and delivers updated versions of the classic CS content (de_dust, etc.).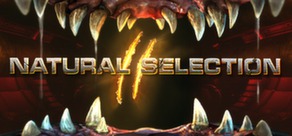 Natural Selection 2 is an immersive, multiplayer shooter that pits aliens against humans in a strategic and action-packed struggle for survival. It seamlessly combines shooter and RTS/strategy gameplay.Key Features: Two Unique Sides: Whether you play as one of the elite marine Frontiersmen or the vicious alien Kharaa, you must use unique...
Joe's choice for his Top 3 Free-to-Play game titles are:
League of Legends is a fast-paced, competitive online game that blends the speed and intensity of an RTS with RPG elements. Two teams of powerful champions, each with a unique design and playstyle, battle head-to-head across multiple battlefields and game modes. With an ever-expanding roster of champions, frequent updates and a thriving tournament scene, League of Legends offers endless replayability for players of every skill level.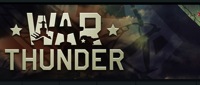 War Thunder offers a highly detailed and personalized aviation experience, giving players access to hundreds models of planes with detailed cockpits, dozens of upgradeable weapons, and flying skills that can be honed and improved with each mission. Thanks to the game's painstaking attention to detail, you'll truly feel like a World War II fighter pilot as you plunge into battle.
The genuine World War II experience isn't limited to the skies. The massive historical battles featured in War Thunder cannot be fought by aviation alone, so the game will also expose players to combat on land and at sea.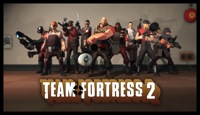 Team Fortress 2 is focused around two opposing teams, Reliable Excavation & Demolition (RED) and Builders League United (BLU) competing for a combat-based principal objective.[12] Players can choose to play as one of nine classes in these teams, each with his own unique strengths, weaknesses and weapons. 
More 2013 Gift Guide Items:
<iframe src="http://rcm-na.amazon-adsystem.com/e/cm?lt1=_blank&bc1=FFFFFF&IS2=1&bg1=FFFFFF&fc1=000000&lc1=0000FF&t=thewelchwritecom&o=1&p=8&l=as4&m=amazon&f=ifr&ref=ss_til&asins=B009SUGC5K" style="width:120px;height:240px;" scrolling="no" marginwidth="0" marginheight="0" frameborder="0"></iframe>