Heat shrink tubing is such a small thing, but it can make your projects more robust as well as better organized. Learn about all its uses in this video. — Douglas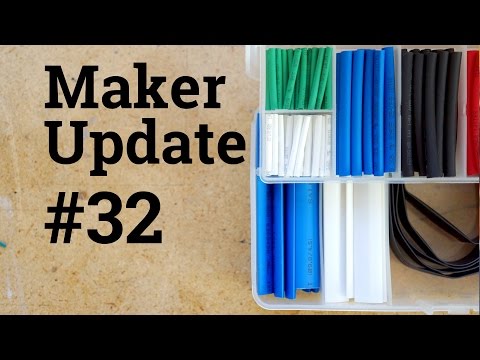 Here's this week's Maker Update, featuring the best DIY projects of the week. (Show notes here.) As usual, I have a Cool Tool review included. This time, it's heat shrink! Of all the things I have in my electronics toolbox, nothing gets my kid more excited than seeing me use heat shrink on a project. The stuff is like magic, plus there's usually fire involved — so that's a bonus for him.
Read Maker Update #32: Heat Shrink Tubing via Cool Tools
---
* A portion of each sale from Amazon.com directly supports our blogs
** Many of these books may be available from your local library. Check it out!
An interesting link found among my daily reading