I am amazed -- day after day — with the cool things being done with Raspberry Pi computers. This project uses an empty Altoid tin (favorite recycled item of the makerspace set), 3D Printed enclosures and a Raspberry Pi Zero to make and ersatz Gameboy (and more). A great build as well as and interesting toy to play with after you build it. — Douglas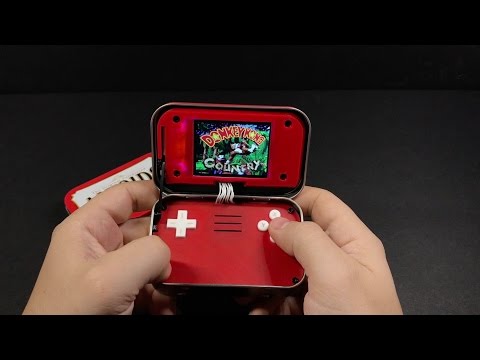 3D printing enthusiast Sudomod has just validated the elaborate and undeniably stylish Altoids mint tin via one slick Raspberry Pi project: the mintyPi 2.0.With the help of some precisely modeled 3D printed parts, the maker has managed to turn an empty Altoids tin into a fully functioning Raspberry Pi game console.

The outcome is an absolutely cool and handsome mini game console.
Read MintyPi 2.0 is one of the coolest 3D printed Pi mods via Open Electronics
---
Learn more about Raspberry Pi
Find more Raspberry Pi Kits, Books and Board on Amazon
---
An interesting link found among my daily reading