This would see such a cool conversation piece in the workshop…or even at home! — Douglas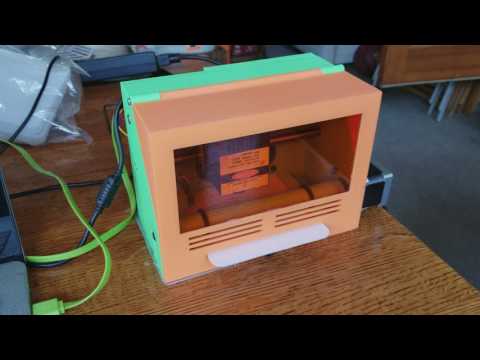 As seen on Make:, Barton Dring wanted to make something interesting to bring to a hardware meetup, along with learning more about the Grbl Arduino machining package. What he came up with was a pair of drawing robots that are both small enough to fit inside of a backpack, and are used to decorate coasters!

The first of these projects, known as "Coasty," employs a laser to mark, or even cut, square coasters. They are fed in from the side, then pop out again with a new pattern.
Read Small CNC machines for customizing coasters via Arduino Blog
---
Leanrn more about Arduino with these books and parts
Arduino Boards and Components via Amazon Arduino Boards and Components via eBay
---
An interesting link found among my daily reading