One great way to interface WiFi to IR. I could see a couple of applications for this in my home, such as controlling the television and a couple of other IR devices in my media center. — Douglas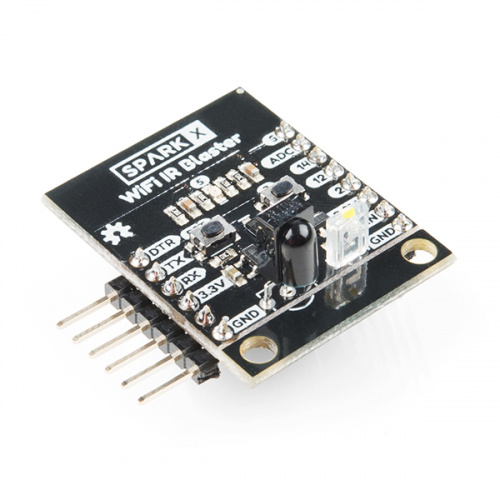 With the advent of WiFi-connected "smart" devices, IR remotes are quickly becoming a thing of the past. Why sort through a coffee table-full of remotes when you probably have a much smarter, WiFi-connected device device sitting conveniently in your hand?
The WiFi IR Blaster is designed to connect all of those old, legacy IR-controlled devices to a WiFi network – exposing them to a new method of control. Want to control your TV via a web-browser? Want to ask Alexa to mute your stereo? Want to schedule triggers to your IR-controlled LED strip? These are all applications that the WiFi IR Blaster is perfect for.
Read WiFi IR Blaster Hookup Guide via SparkFun Tutorials
---
Arduino Boards and Components via Amazon
Arduino Boards and Components via eBay
---
An interesting link found among my daily reading