Alexa : Amazon Begins Rolling Out New 'Alexa Guard' Feature to Amazon Echo Devices in U.S. via MacTrast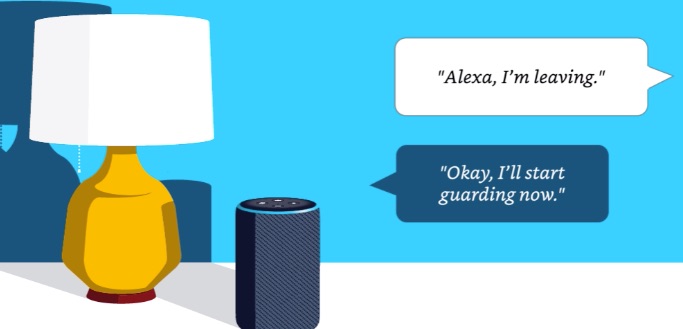 Amazon announced Tuesday morning that it is rolling out a new feature to all Echo devices in the U.S. Alexa Guard turns your Echo into a security device when no one is home by enabling them to listen for sounds that might indicate danger or an intruder.

Users will need to enable the feature in the Alexa app on their devices, (It's in the settings menu). If the feature hasn't rolled out to your device(s) yet, Amazon will offer to inform you when it's available.

When leaving, users will need to say "Alexa, I'm leaving" to set Alexa Guard to Away mode. The device will then listen for sounds like breaking glass, or smoke or carbon monoxide alarms.

TechCrunch reports that Amazon worked with licensed contractors to break hundreds of different glass windows using different objects in order to create a wide range of different sounds for Alexa to listen for.
Read Amazon Begins Rolling Out New 'Alexa Guard' Feature to Amazon Echo Devices in U.S. via MacTrast
---
* A portion of each sale from Amazon.com directly supports our blogs
---
An interesting link found among my daily reading