Looking for a reason, or perhaps a way, to dive into the Arduino world. Check out this new kit from Arduino and Google that allows you to explore science using the Arduino and all that it offers. — Douglas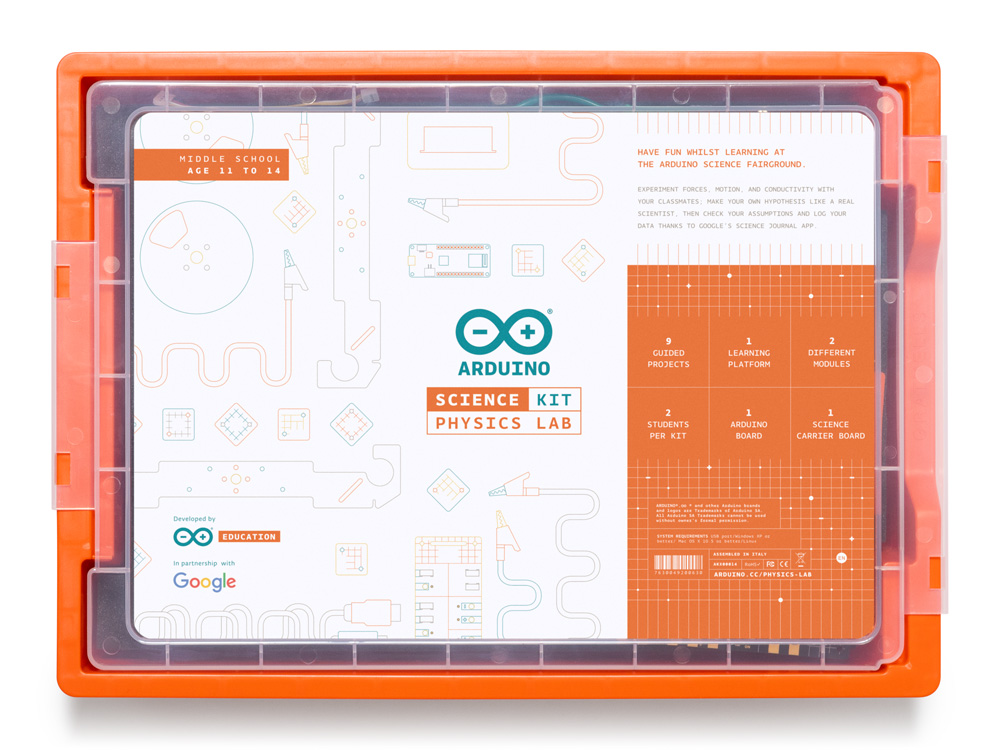 The Arduino Science Kit Physics Lab, developed in collaboration with Google, is the first official Arduino kit designed for middle school curriculum.

The Arduino Science Kit Physics Lab provides middle schoolers (ages 11 to 14) with a hands-on experience, enabling them to explore forces, motion, and conductivity with their classmates. Students can make their own hypothesis like a real scientist, then check their assumptions, and log data thanks to Google's Science Journal app — a digital notebook for conducting and documenting science experiments using the unique capabilities of their own devices.

The kit, based on the MKR WiFi 1010, includes a range of sensors to measure light, temperature, motion, and magnetic fields, as well as a set of props and full access to online course content for teachers and students to conduct nine exciting science projects inspired by popular fairground rides like the Gravitron and Pirate Ship.
Read Arduino and Google launch new Arduino Education Science Kit! via Arduino Blog
---
* A portion of each sale from Amazon.com directly supports our blogs
** Many of these books may be available from your local library. Check it out!


---
An interesting link found among my daily reading