Maker Gloriously Homebrews A Raspberry Pi Zero-Powered Super Nintendo In An SNES Controller via HotHardware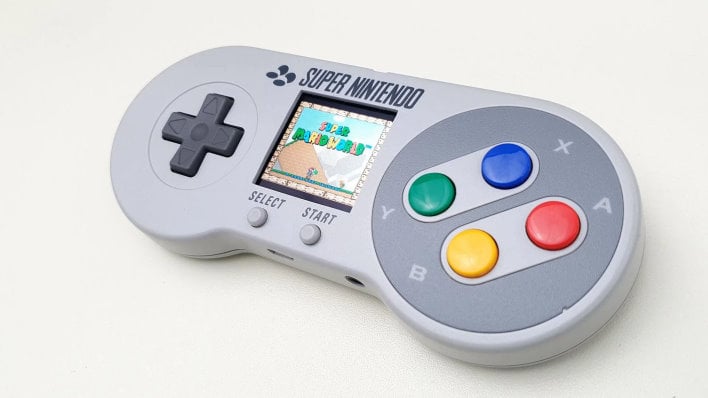 After a thorough cleaning, most of the innards of the SNES controller had to be hollowed out to fit the LCD while still holding the controls in place. Josh0O0 used the LCD from a Waveshare Tiny GamePi15, which measures just 1.54" diagonally and has a perfect 4:3 aspect ratio, to display games. The LCD happened to fit right where the Start and Select buttons on the SNES controller normally reside. That meant moving those buttons to the bottom of the controller to retain functionality, but just about everything else from the controller appears to be standard.

To get the Raspberry Pi Zero to fit, almost all of the surface-mounted ports had to be removed. Josh0O0 retained the micro USB port, though, because it's necessary to charge the built-in 600 mAh battery, which lasts between one and two hours. While the first video doesn't show the completed device, it appears that the LCD and battery attach to the Tiny GamePi15. Josh0O0 cut down the GPIO pins on the Waveshare device and pushed them through the emptied GPIO on the Pi Zero. Part one wraps up with cutting the hole in the controller for the LCD.