I have an upcoming trip to Vienna next month and might try out this app for keeping a journal of the trip. I have kept a handwritten journal of past trips, but sometimes it becomes too time-consuming to write down everything while it is happening. I like the inclusion of the location feature, too, to aid in remembering the places we visited. – Douglas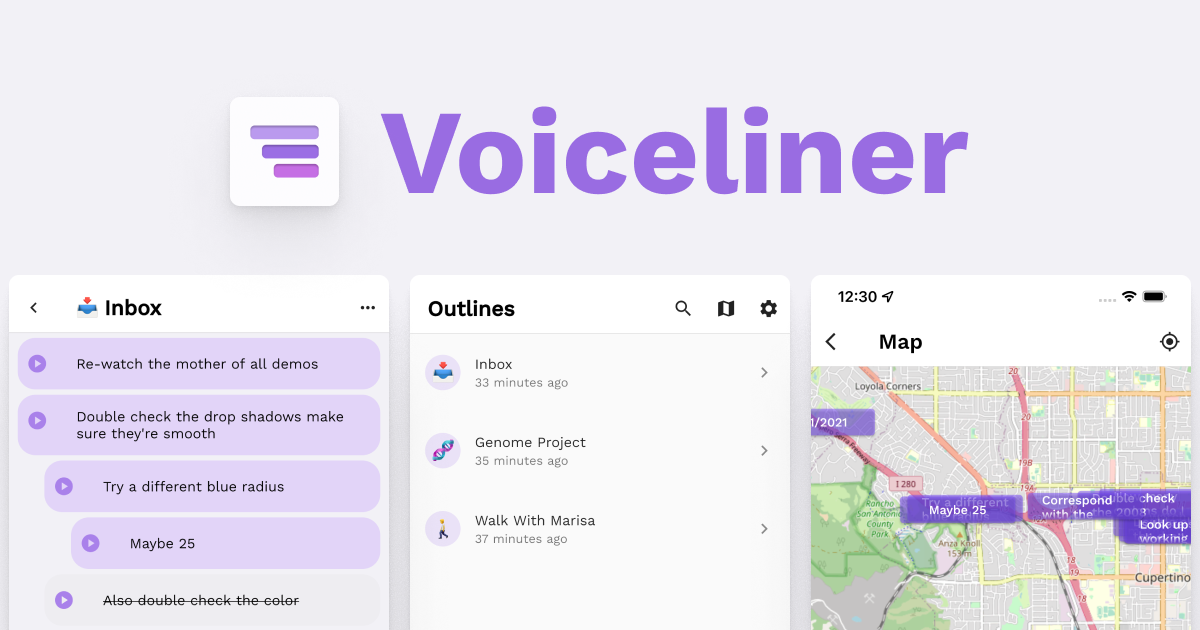 The fastest way to capture and structure your thoughts: through voice.
Hold record, say what you want, and release. Just like you'd expect from an outliner, create hierarchies and rearrange. Notes are auto-transcribed and searchable, but you can always play back the audio.
Automatically attach location to notes. Remember walks you took, and which places sparked what ideas.
Read Voiceliner via Home | Max Krieger
---
An interesting link found among my daily reading